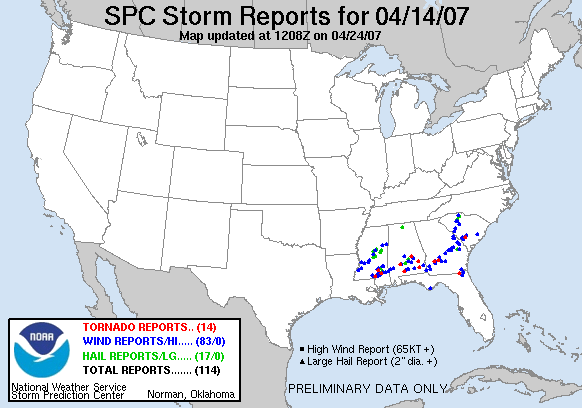 Of the eight area tornado warnings, two tornado LSR's were noted for Lee County (GA) and one tornado LSR for Worth County (GA). There were numerous, local wind reports as well.
As Rick mentioned (below), there really was nothing to chase in the SW Georgia area. Sure, we had our share of significant weather, but this was a squall line-type event AND at night.
Rick's best spot would have been SE of the major activity (Mitchell County area) and he could have gotten a chance at some CG-lighted cells, but would have been pounded/rocked by the approaching line.
So, live to chase another day......... Jay